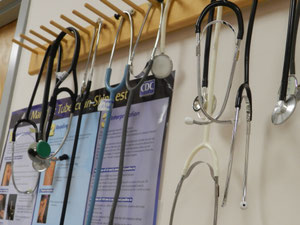 In an essay titled "The Power to Make a Difference" Jimmy Carter writes about nurses.  Nurses are a constant reminder of who we are at our best; caring for others, even those who are different from ourselves. He writes, "Guided by the belief that everyone deserves care and compassion, nurses fight against discrimination and stigmatization.  They reach across the widening chasm between the rich and poor.  They break down the other walls that too often separate people – religion, nationality, race, and gender – to affirm the essence of humanity that joins us.  They understand the incredible power one person can have to make a difference in the lives of others."    
The Amahoro House volunteer nurses embody this sentiment in every way.  From completing hours of wound care, and medical assessments with shelter guests, to sitting in the ICU deep in the night, supporting the shelter staff as one of the shelter guests life slips away. Each of the Amahoro House volunteer nurses have brought richness to those we serve.
May 6 is National Nurses Day, and it is with gratitude that we honor our nursing volunteers at Amahoro House.  Thank you Linda, Madison, Rainie, Trish, Tish, Terry and our nursing assistants Andrew , Lee and Erin – you help us to embrace the most vulnerable people in our community, and thus remind us that we are all interconnected.